Ellen G. White and Bible Versions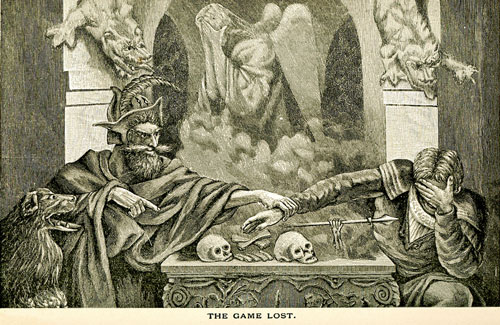 I briefly discussed the Revised Standard Version of the Bible with a Seventh-day Adventist minister who said, regarding Ellen G. White, "that's all she used." I knew that couldn't be true since she started her ministry shortly after 1844 and the New Testament Revised Version (RV) and English Revised Version (ERV) weren't published until 1881 and the Old Testament in those versions not until 1885. The Revised Standard Version Bible (RSV) New Testament was published in 1946, the Old Testament of that Bible in 1952 and the complete Roman Catholic RSV in 1966 so Sister White never saw an RSV Bible but RV versus RSV is a small distinction and could be confusing.

I was also aware that in the preface of The Great Controversy Between Christ and Satan there is a text quoted from the RV. I didn't know how much Ellen White used the RV in her ministry so I did some research. On the web site of The Ellen G. White Estate, Inc. there is an article by Arthur L. White, Ellen G. White's grandson, discussing this issue. On that site, type "RV" in the search line for a link to that article. Some salient quotations would be:
"As noted earlier, Mrs. White occasionally used the Revised Version renderings, also the marginal reading of texts, in nearly all of her books published after 1885, the year of the appearance of the complete English Revised Version. In The Great Controversy, published in 1888, seven texts from the newly issued revision were employed, and she also used the marginal rendering of eight other texts. The proportion of Revised Version and marginal rendering of texts is very small when we consider that there are more than 850 scriptures quoted in The Great Controversy, or an average of a little more than one scripture text to a page, whereas there is approximately one Revised Version rendering and one marginal rendering for each one hundred pages."
So, the RV was definitely not all she used even after it was published. Arthur goes on to say later in that article referring to her son, W. C. White:
"When the first revision was published, I purchased a good copy and gave it to Mother. She referred to it occasionally, but never used it in her preaching."
What you will find in reading Sister White's books is that some have many quotations from bibles other than the King James Bible. I find it strange that she would not use the Revised Version in her preaching but would use it in her writing. A case in point is The Ministry of Healing. I have one with a copyright date of 1909 in which there are many quotations from the Revised Version, the American Revised Version and some from the Leeser Bible and from Noyes' Translation. Those are all corrupt bibles. Why would she do that? Well, I doubt she did.

I found some manuscripts on the web site of the Ellen G. White Estate that shed some light on the issue.
There are plans laid in every way to change the sentiments of the Bible, that it shall not be so forbidding, they say, so forbidding." Manuscript 188, 1907, paragraph 25.

I want them to understand that they are never to take the revised word, and put it in the place of the plain, simple words just as they are." Manuscript 188, 1907, paragraph 26.
I suspect wording from bible versions other than the King James Bible were put in her books by those who thought they knew better than she. That has definitely happened in more recent times the new edition of The Desire of Ages being a case in point where the NKJV is used.

Here are some reasons it's irrelevant that Ellen G. White sometimes used a Bible other than the King James Bible (that is if she really did that):
On page 245 of The Great Controversy it says, Wycliff's Bible had been translated from the Latin text, which contained many errors." So, she knew some Bibles had been corrupted. In addition, The Great Controversy on page 65 says "The Waldenses were among the first of the peoples of Europe to obtain a translation of the Holy Scriptures. Hundreds of years before the Reformation they possessed the Bible in manuscript in their native tongue. They had the truth unadulterated, and this rendered them the special objects of hatred and persecution." Since the King James Bible used as it's source the Textus Receptus which descended from the Waldenses unlike modern versions based in part on corrupt Greek texts "corrected" with corrupt Roman Catholic manuscripts, it's clear her final authority would be the King James Bible. As noted on a page with more details on this site, the New King James Version is not a King James Bible.

Statements in Manuscript 188, 1907 found on the web site of the Ellen G. White Estate make me doubt Sister White approved the use of bible versions other than the King James Bible in her books. She said there were plans to "change the sentiments" of the Bible, that the "revised edition" wasn't needed and that no one was to take the "revised word" and insert it into her writings. The bibles she would have been referring to would have been the RV, the American Standard Version and the American Revised Version. The newer versions are worse than those of which she was speaking.

She was very familiar with the King James Bible so would have recognized a problem in a new Bible. She didn't use the RV in her preaching. She used quotations from various publications that weren't from any Bible because she felt those authors had expressed something better than she would have. As the Lord's messenger she was well qualified to choose texts that said things a little differently than what was in the King James Bible without adulterating the meaning of the text. Notice that Paul, in Acts 17:28 quoted a heathen poet when he said "as certain also of your own poets have said, For we are also his offspring." Paul in his quoting of that poet did not thereby endorse everything that poet wrote.

In 1 Corinthians 12:28 it says, "And God hath set some in the church, first apostles, secondarily prophets, thirdly teachers." Teachers do not have the authority of apostles and prophets. Much was made of the fact Ellen G. White never claimed to be a prophet. She said on page 32 of Selected Messages Book One, "My Savior declared me to be His messenger" and that "my work includes much more than the word 'prophet' signifies." Referring to John the Baptist Jesus said, "But what went ye out for to see? A prophet? Yea, I say unto you, and much more than a prophet. This is he, of whom it is written, Behold, I send my messenger before thy face, which shall prepare thy way before thee." Ellen White's words have more authority than any minister, scholar, elder, deacon or Sabbath School teacher. Even if she chose to include quotations from less than perfect bibles, it doesn't give carte blanche to anyone else to do so. It is deception and sacrilege to use quotations from bible versions that were published after her death (as has been done) with her name as the author making it appear that she endorsed those versions and quotations.

In Ellen White's day there were two "modern" versions compared to what have been published following her death including some that remove references to gender, use vague words and remove the sin from homosexuality. I have seen a number of estimates of how many English Bible versions there are; it has been as low as around 300 to as much as 600. I don't know how they arrive at those figures; perhaps by counting bibles with different notes or a different concordance as different versions. I can say with confidence, however, that there are over fifty English versions on the market today since I have that many in my home..
Ellen White, though a prophet, didn't always get the first information on issues. It was the Seventh Day Baptist, Rachel Oaks, who in early 1844 shared her perspective on the Sabbath with Adventists (see the excellent book by George Knight, Joseph Bates The Real Founder of Seventh-day Adventism page 78 and 79). Ellen White had her first vision in December, 1844 (see The Early Years by Arthur L. White page 55). Joseph Bates had discussed the importance of Sabbath keeping with her but she was skeptical of the need to keep the Sabbath holy. It wasn't before the fall of 1846 that she and James White accepted the seventh day Sabbath as God's day of rest (see The Early Years by Arthur L. White page 116). It took until 1855 before it was understood that the Sabbath began at sundown on Friday. She also was not the first Adventist to urge the forgoing of unclean meats. When Dr. Kellogg's book The Living Temple was published, she didn't say much at first and brethren in high places thought the book was fine. In her day, when Seventh-day Adventists and other Protestants were accustomed to what the King James Bible said and preferred to use it, it wasn't as important to make an issue of a new version.

By the way, Sister White couldn't read Greek, Hebrew, Aramaic, Syriac or Latin. She spoke of "the" Bible in ENGLISH. If you believe the only fully reliable translations are written in Greek or Hebrew, lots of luck. Even if you could read Greek or Hebrew, and the vast majority of Seventh-day Adventists can't, you couldn't find an uncorrupted copy of either anywhere in our World. You then might just as well stop saying you believe what "the" Bible says.

Home
Which Bible?
Counterfeit Bible?
King James Bible "Errors"
The New Steps to Christ
What I Learned in Church
The Clear Word Bible
Andrews Study Bibles
Blind Guides
Tracts
Stewardship
Christian Code Words and Phrases
© Martin J. Lohne 2017. Written 6/28/17. Revised 9/24/19.